The Shiley Eye Institute (SEI) and the Viterbi Family Department of Ophthalmology at UC San Diego Health have recently constructed two new visual mobility courses (or mazes) near the La Jolla campus. These full-size, human visual mobility courses are designed to test visual function in retinal degeneration patients. Research patients are tested to learn how they navigate through the mazes under different lighting conditions and are asked to negotiate obstacles just as they would in the real world.
The new mazes are being utilized under the leadership of Shyamanga Borooah, MBBS, PhD, Director of the Retinal Degeneration Clinic at SEI. He plans to apply these mazes to test the effectiveness of novel trial therapies for retinal degeneration as part of the new Retinal Degeneration Clinic.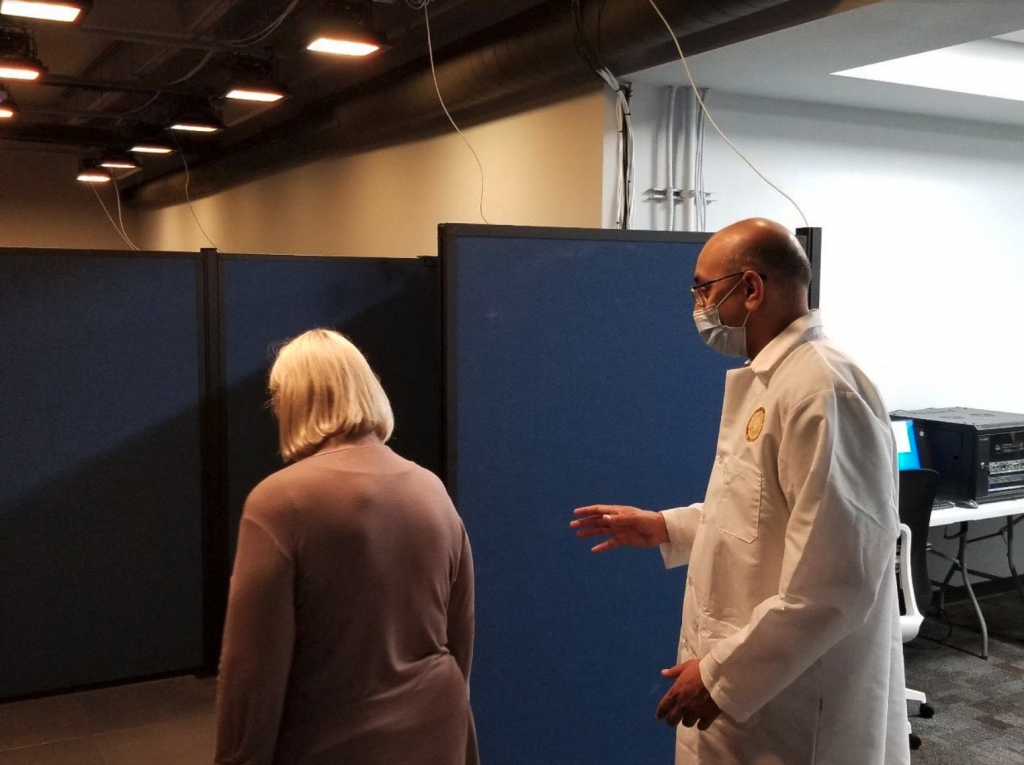 Dr. Borooah states, "These mazes are an exciting new addition to our department. We are fortunate to have been selected as one of only a handful of sites around the world participating in a number of landmark clinical trials targeting retinal degeneration which will utilize our mobility courses. They give us the capability to test visual function before and after treatment to help assess the effectiveness of potential new therapies. Ultimately, the mazes and these ground-breaking studies will contribute to the global efforts to prevent sight loss in retinal degeneration."
Retinal degenerations are the leading cause of blindness worldwide. The retina is the light-sensitive tissue at the back of the eye that contains photoreceptors. Photoreceptors are the cells that begin the process of seeing by absorbing and converting light into electric signals that are sent to the optic nerve and the brain. Retinal degeneration, or death of the retinal cells, has many causes but ultimately all causes lead to sight loss. Common retinal degenerations include age-related macular degeneration and inherited retinal diseases such as retinitis pigmentosa.
Inherited retinal degenerations (IRD) often result in advanced visual loss due to genetic changes. In many IRD patients, standard ophthalmic assessments, like eye charts or visual fields, do not work. Therefore, an alternative vision test was developed to measure visual function – the visual mobility course.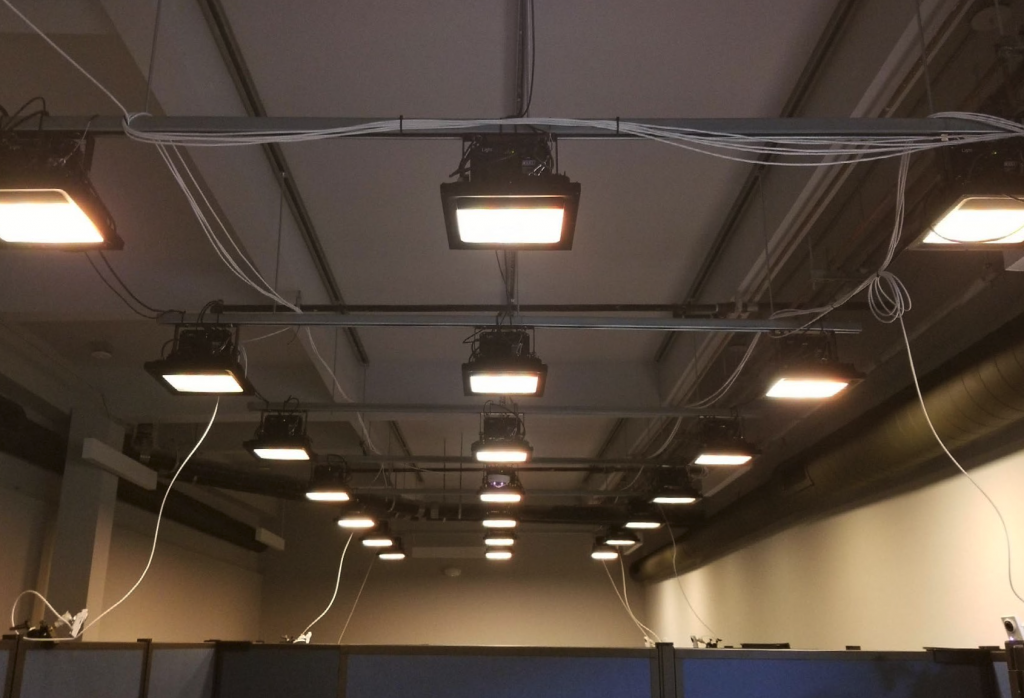 Utilizing these mazes, IRD patients' can be assessed for walking accuracy, number of errors, and speed through the course. These measures can be used to reliably and objectively assess patient visual function. The courses have real-life obstacles that the patient must distinguish while walking through. Obstacles can be representations of walls, people, plants, or pets. These courses can accommodate various types and severities of vision loss by modifying light levels.
The primary aim of the new SEI Retinal Degeneration Clinic is to combine world-class clinical care with the latest research for patients with retinal degenerations. The center is fully structured around retinal degeneration patients' needs.
The center's experienced team utilizes state-of-the-art diagnostics and imaging, genetic testing, and genetic counseling. It also connects patients to visual or low vision rehabilitation. Patients also have the opportunity to participate in pioneering studies, such as gene therapy and gene editing clinical trials, which utilize the new mazes to test new treatment approaches.